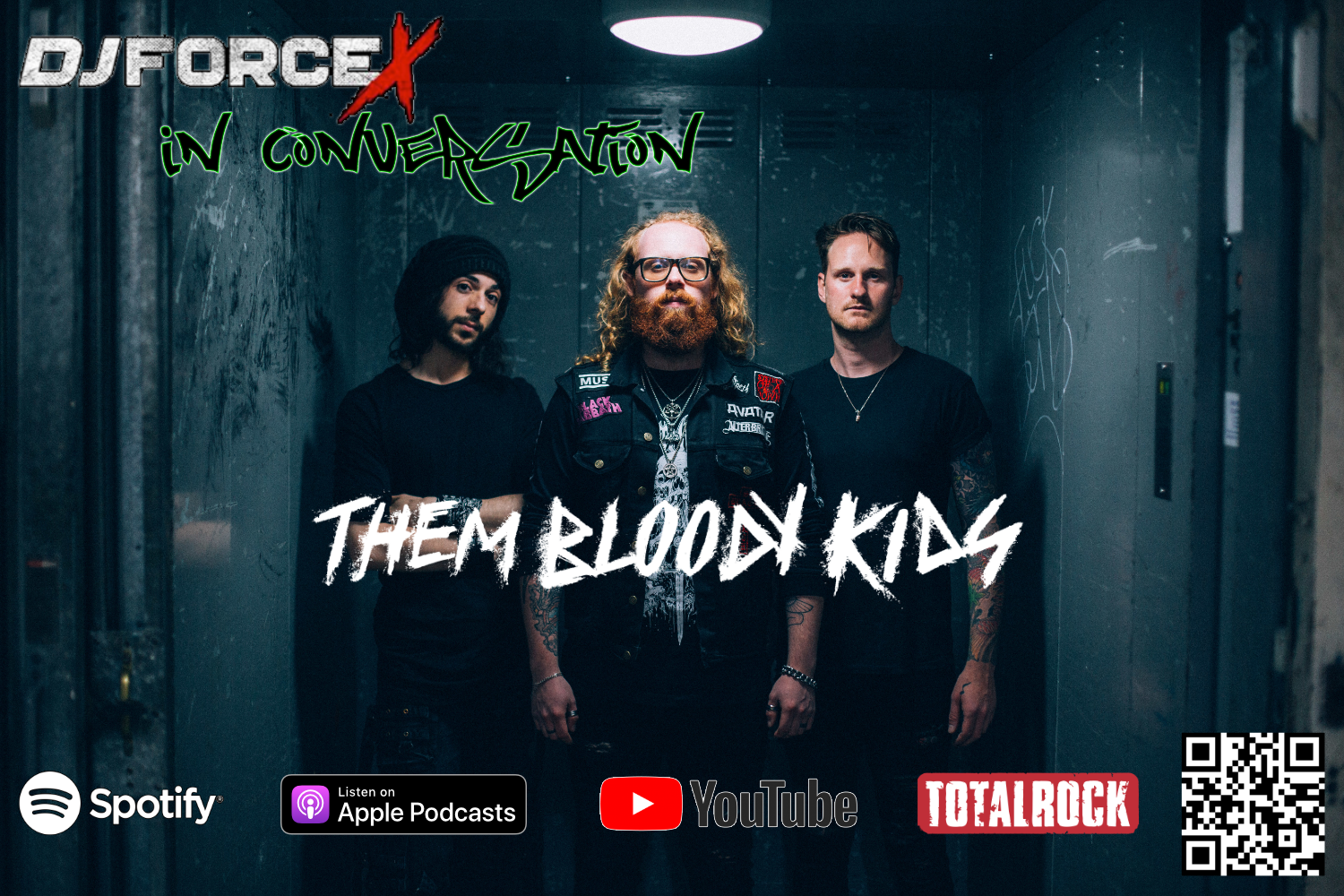 New Podcast!
I welcome all 3 members of the band Them Bloody Kids to my show today! We talk all things about their music and the forthcoming album 'Radical Animals' (Out April 23rd 2021), we discover their origin story and we also touch on Mental Health topics!
Enjoy
—————————–
https://www.thembloodykids.com/
Podcast available on multiple platforms!
https://www.linktr.ee/djforcex
—————
#Podcast #Interview #Rock #Punk #Indie #Chat #Alternative #Metal #InConversation
DJ Force X Socials:
Check out 'The Dirtchamber' Every Sunday 6pm on TotalRock
SUBSCRIBE ►► https://www.youtube.com/djforcex
WEBSITE ►► https://www.djforcex.com
TWITCH ►► https://www.twitch.tv/djforcex
MIXCLOUD ►► https://www.mixcloud.com/djforcex
FOLLOW INSTAGRAM ►► https://www.instagram.com/djforcex
FOLLOW TWITTER ►► https://www.twitter.com/djforcex
FOLLOW FACEBOOK ►► https://www.facebook.com/djforcex
FOLLOW TIKTOK ►► https://www.tiktok.com/@djforcex
Podcast: Play in new window | Download ()
Subscribe: Google Podcasts | Spotify | iHeartRadio | Stitcher | TuneIn | Deezer | RSS | More